How to Buy The Best Quality Turf in London?

The answer is simple, you choose the best & most experienced company in the business. Online Turf provides 3 different species of grass;
Rye Gold, Stadium Turf & Budget turf, so whatever you have in mind, we can provide your ideal lawn whether you are improving the family garden or re-turfing the playing field!
As you can imagine, the London turf market is incredibly competitive and so it takes an incredible level of service to harvest, process and deliver fresh turf-rolls throughout the busy summer period
Check out our reviews section to see what our customers have to say about us, or if you are a customer leave your own review on the bottom of the product page that you have purchased.
Online Turf are London turf suppliers who can deliver next day directly to your home.
Not all London turf suppliers grow turf themselves - most simply buy turf and re-sell it, adding on their own margin. However, we are London turf suppliers who grow the turf ourselves on our beautiful Lancashire farm, meaning that our prices are the most competitive.
If you order turf through our site before 2PM, we can deliver next day to London or anywhere else on the UK mainland. This is because after 2pm, the harvester does it's job and the turf is quickly palletised and shipped overnight to ensure that your turf stays fresh and green when it arrives at your door.
So why choose us? At Online Turf, we cut everything to order and ensure that you receive the highest quality product available . Check out the video below to see behind the scenes at our farm and how we race against time to deliver beautiful, fresh rolls of turf in London and surrounding areas.
View our turf products here or visit our feedback and read the opinions of our customers. Online Turf - London turf suppliers with a difference!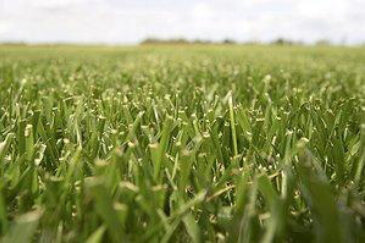 Our Service To You
We deliver freshly lifted turf to you, normally within 24 hours of ordering during the working week or at a time requested by yourself.
We provide a weed-free quality guarantee so you can be confident you are buying top quality turf.
If you have any questions at any stage, please use our contact page, email or telephone us on 01695 422144 (fax 01695 424251). We will be delighted to help you.
Online Turf
Quality turf suppliers to organisations and private gardeners across the UK
Mickering Lane
Aughton, Nr. Ormskirk
Lancashire
L39 6SR
Email: info@onlineturf.co.uk
Tel : 01695 422144
Fax : 01695 424251