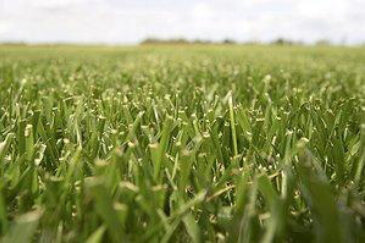 It is not oftencheapest turf pricesand quality turf are offered in the same product, but at Online Turf we're proud to offer high quality at the cheapest turf prices available on the market.
We are able to supply some of the lowest prices around by growing the turf ourselves on our farm in Ormskirk, and as we work with a variety of 3rd party hauliers - we can make sure that your turf stays fresh by harvesting, packing and dispatching it on all on the same day (with orders placed before 2pm). Meaning we can supply direct to customers across the UK.
This represents excellent value for money, allowing you to get the cheapest turf prices without compromising on quality. You might like to view our turf-cam to see the quality of our turf, or read our feedback to see what other customers thought about our turf.
If you're working on a large project with a tight budget, you'll need the cheapest turf prices. Occasionally we have a downgraded product available that may suit certain projects; please telephone the office to discuss making the cheapest turf prices available to you.
Our Service to You
We deliver freshly lifted turf straight to you within 24 hours of ordering during the week, or alternatively at a time better suited to you - you can select your proffered delivery date & time during our simple checkout process.
We provide a weed-free quality guarantee so you can be confident you are buying top quality turf. If you have any questions at any stage, please use our contact page, email or telephone us on 01695 422144 (fax 01695 424251). We will be delighted to help you.
Mickering Lane
Aughton, Nr. Ormskirk
Lancashire
L39 6SR
Email: info@onlineturf.co.uk
Tel : 01695 422144
Fax : 01695 424251